1 tag
TED x Lunch | May 10
Burnout and body language Adam Grant: Always wear dark suits Amy Cuddy: Your body language shapes who you are
2 tags
Fitting title for a mix made in the month of Mary...
Bunny Exchange
Pat-the-Pat: Trying to figure out plus ones for the wedding: do you have a special man friend down there in AZ?
Me: I do not have 'a' special man friend. I've a roster of casualites.
Pat-thePat: Haha. Mowin em down, eh?
Me: Let's not use the term "mowin." Let's say... I'm quite social.
8 tags
2 tags
so much new music this month, I had to make a...
2 tags
TED x Lunch | April 26
Two TED Talks is better than no TED Talks, ja? Arthur Benjamin: Mathemagic Dan Dennett: The illusion of consciousness
2 tags
april music. and there has been quite a bit of it.
5 tags
TED x Lunch | April 12
One of these is an example of a horrible TED Talk. You be the judge. Rives: The 4 a.m. mystery Amanda Palmer: The art of asking Susan Cain: The power of introverts
5 tags
TED x Lunch | April 5
Another enjoyable TEDxLunch with my fellow work nerds. Viewing from today's session: Simon Sinek: How great leaders inspire action Dan Gilbert: The surprising science of happiness
2 tags
March music mix, now including a little bit of...
5 tags
TED x Lunch | March 29
"Who would like to brown bag on Fridays and watch interesting things about things on the internet? Highly edifying." And with this witty email from a brilliant colleague, Friday TED Talk lunch hours were born. Viewing from today's first session: Dan Pallotta: The way we think about charity is dead wrong Benjamin Zander: The transformative power of classical music Neal...
2 tags
fab feb playlist
2 tags
starting 2013 with some upbeat tracks fading to a...
2 tags
last mix of the year: all songs from 2012, and...
2 tags
a little something for the end of the month
lemoustachedame: Puppy in a cup. Totally killing me right now. I don't think I'll ever stop laughing. puppy in a cup pretty much sums up the last two years of my life. grateful to be laughing about it now.
2 tags
le november mix
2 tags
yet another October mix…
4 tags
2 tags
October mix. jam on.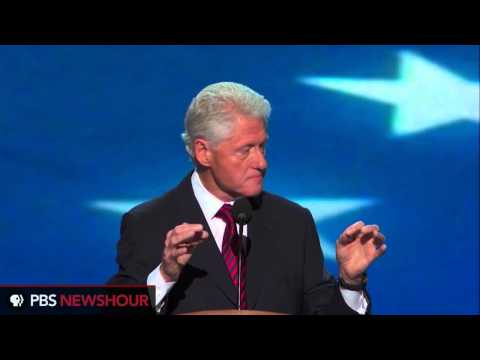 "The painful thing is that when we buy into disapproval, we are practicing disapproval. When we buy into harshness, we are practicing harshness. The more we do it, the stronger these qualities become. How sad it is that we become so expert at causing harm to ourselves and others. The trick then is to practice gentleness and letting go. We can learn to meet whatever arises with curiosity and...
Sorkin Dialogue, How I Missed You
Charlie Skinner: I'm too old to be governed by fear of dumb people.
Will McAvoy: I'm not.
Charlie Skinner: You're older than you think. Don't learn that the hard way.
"It may be that when we no longer know which way to go we have come to our real journey. The mind that is not baffled is not employed. The impeded stream is the one that sings." —Wendell Berry
2 tags
Summer dance mix—#HappyWeekend!
"It is true that we are called to create a better world. But we are first of all called to a more immediate and exalted task: that of creating our own lives." —Thomas Merton
Mad Men, Amen
Don: Well, congratulations.
Joan: For what?
Don: For getting divorced. Nobody realizes how bad it has to get for that to happen. Now you get to move on.
Detached
Here is the day I let it go, blew it up watch it all disintegrate: separate and celebrate  the rip is the beginning, the building, split— here is a wing. Watch how, alone but attached: that is how to climb, the capacity to fly. 
Biological Clock
Me: You're like, "Oh yes, I'm fine, other than the fact my uterus has grown arms and is now reaching out toward the baby in this picture."
Kate: LOL, pretty much!
Me: But could you say that in French?!
Kate: I could try, but probably it would sound even more unnatural that it does in English... "The arms of the area below my stomach want to be pregnant with this baby."
Cherokee Princess
We planted a dogwood in the ground: roots tangled together, dirt held tight in a ball, some tribe gathered closely around. This will be a blooming burial mound. Your mother will come under the cover of night to place part of your cremains in the ground. I imagine you singing but can't hear a sound, I can read your words but not witness you write, I close my eyes and see you but you're not...
"While we are sitting in meditation, we are simply exploring humanity and all of creation in the form of ourselves. We can become the world's greatest experts on anger, jealousy, and self-deprecation, as well as on joyfulness, clarity, and insight. Everything that human beings feel, we feel. We can become extremely wise and sensitive to all of humanity and the whole universe simply by...
Small Yawns Constructing Chaos
It is the wave that rarely raises now— the desire to move, to connect, to do anything at all. Tasks melt into each other until I've forgotten how to lift a spoon: a holy fast without a sacred vow. Outside, everything is being reborn, it is spring and all the living is trapped in bloom just now; except you are ashes; no more tightening of your brow, no more watching as you drive and...
"Today I will conjure love from the empty air. I will call it out from thin places where people walk without breathing, from dark places where they stumble without seeing. I will find love in those I do not like and let love appear in the faces I avoid. I will make room for love in my life even if I feel overcrowded with worry. I will offer love without restraint even if I have not...
Alouette Grise
At first you wanted that dress to be gray, but when we talked of weddings recently and I asked— no, I would wear something different now—you say. I'm told again and again it will get better, and it may— I'd prefer this constant walk through a graveyard you don't have not last; you're not buried, but your tombstone, the sky and the Tiber, are gray. What happened was so...